All Roads Lead to Rome – SFO Museum Exhibition of Architectural Mementos From Piraneseum's Collection
November 22, 2017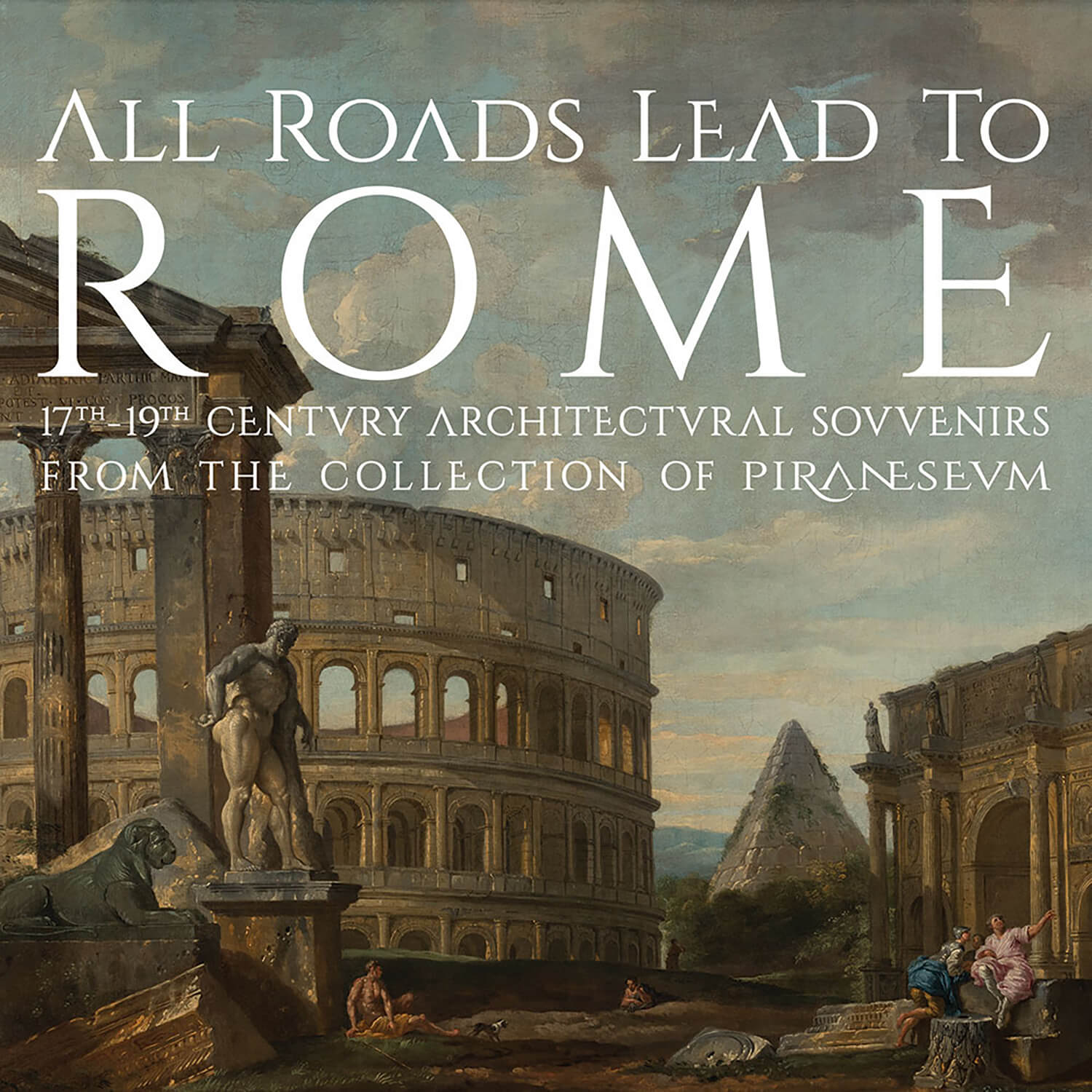 All Roads Lead to Rome
17th – 19th Century Architectural Souvenirs from the Collection of Piraneseum
SFO Museum, International Terminal
January – August, 2017
Among the abiding pleasures of our collection are the opportunities to share it with friends and acquaintances, as well as those we don't know, but who may be intrigued. Over the past 25 years, we've loaned architectural souvenirs of all types to SFO Museum, including for four exhibitions at the Airport drawn solely from the collection.
The most recent of these – All Roads Lead to Rome – ran for seven months in 2017, in the Airport's International Terminal. Curated, designed, and installed by SFO Museum (the only accredited Museum operating at an airport), it was a spectacular show – the highlight in the now 40 year history of our collection.
In addition to the sumptuous installation, with backgrounds of monumental enlargements of a pair of Piranesi views of Roman roads, was SFO Museum's scrupulous curation of the wide range of objects. We were also flattered by the Museum's production of a very handsome and extensive exhibition catalog, beautifully photographed and highly-realized.
A further satisfaction came in the sheer number of people (estimated in the millions) who took in the show, on their way to and from distant destinations, including, of course, Rome.