Piraneseum in Christie's Exceptional Sale, April 20, 2018
March 27, 2018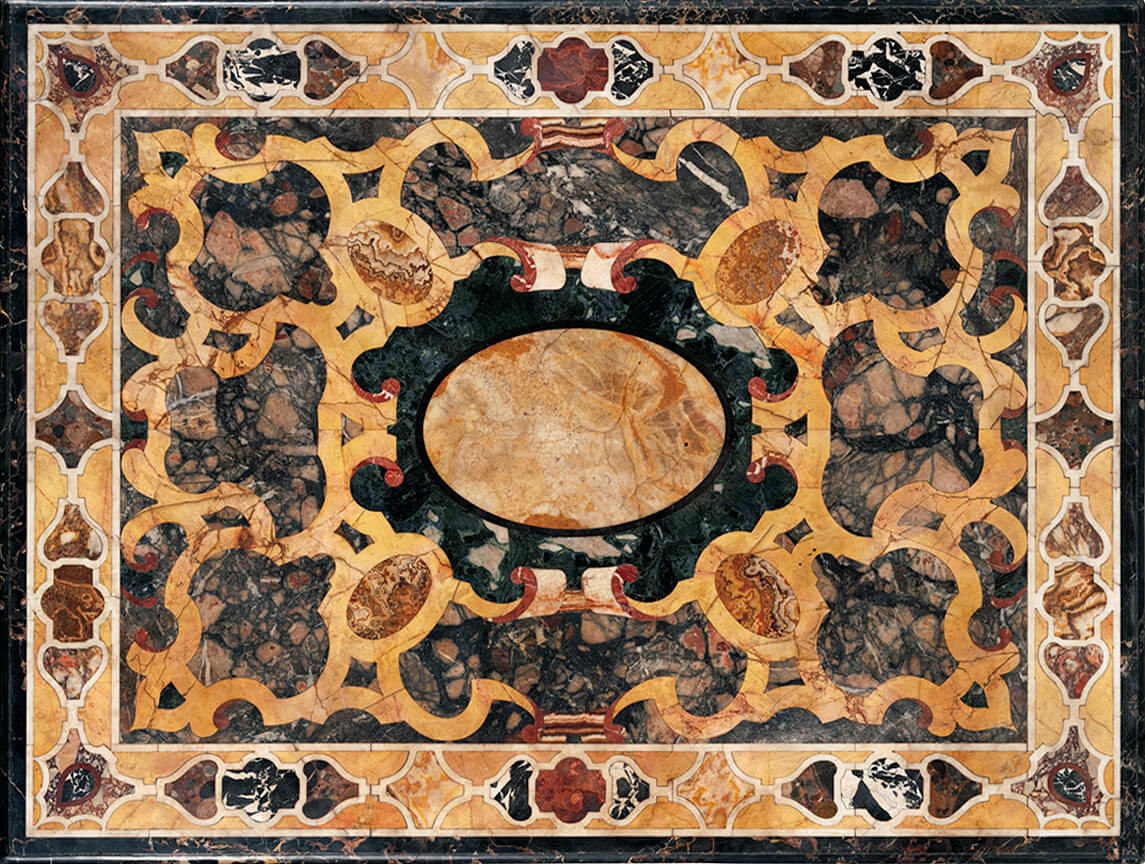 Though focused on architectural mementos, occasionally our attention wanders. We are only human.
Several years ago, at a sale in Italy, we came across a very beautiful inlaid marble tabletop, apparently from the latter part of the sixteenth century. After the usual rigmarole involving export licenses, customs clearances, etc., it found its way here. Lucia was soon in touch with a leading authority, eventually visiting her in Florence, and translating her illuminating expertise.
Christie's April 20th Exceptional Sale – the house's leading Decorative Arts auction – includes just 27 lots. The last of these is James Bond's very own Aston Martin. The first of these is Piraneseum's mid-19th century remarkably exuberant, joyfully overwrought, carved marble oil lamp, a peak work by Benedetto Boschetti, il virtuoso eclettico e visionario. A link is here.
Lot 20 is our inlaid marble tabletop. Today, we received a link to its catalog entry.