Chrysler Museum Acquires Rare 19th C. Tabletop for its Celebrated Collection
May 5, 2017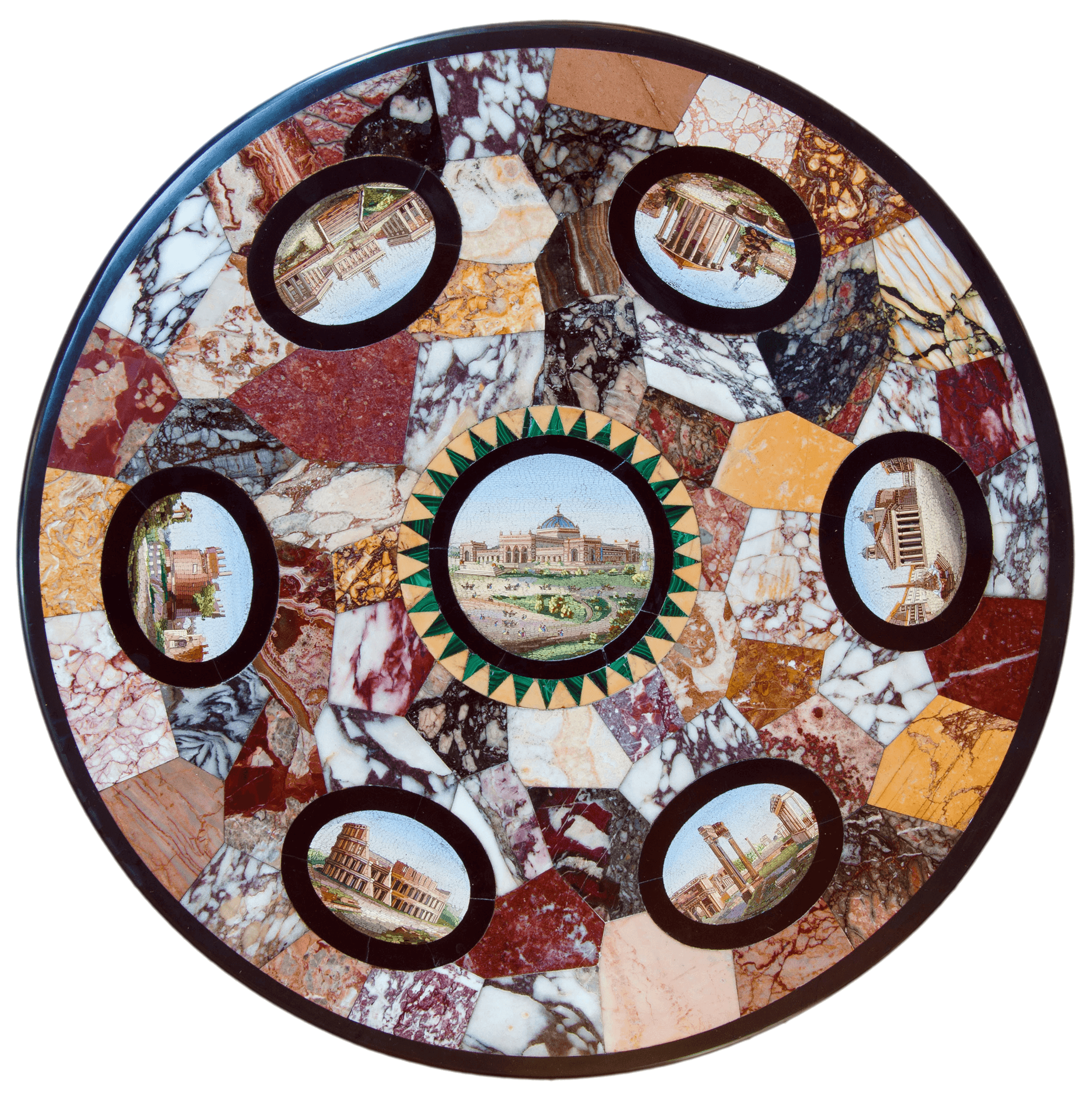 The Chrysler Museum of Art in Norfolk, Virginia, has just added Piraneseum's specimen marble and micromosaic table top to it's celebrated glass collection.
This highly unusual, 22-3/4" diameter Roman micromosaic and specimen marble tabletop was made in Rome for the 1876 U. S. Centennial Exhibition in Philadelphia. Surrounding a central micromosaic medallion bordered in green malachite and giallo antico marble are six oval micromosaic panels picturing Rome's most famous ancient monuments, including the Pantheon, Forum, Colosseum, Tomb of Cecilia Metella, Campidoglio, and Temple of Hercules.
It is the building pictured in micromosaic glass tesserae at the tabletop's center – Memorial Hall, from the 1876 Exhibition – that is the real surprise, and the only American subject we've seen rendered in 19th century Italian micromosaic work. Undoubtedly made in Rome just prior to 1876, the high quality of this tabletop – very fine mosaic work employing minute tesserae, more than a dozen varieties of precisely fitted antique specimen marbles, and elaborate cutting and fitting of semi-precious malachite around the central border – points to an especially talented maker. The Exhibition hosted three well-known, highly-skilled Roman micromosaic studios – Rocchegiani, Moglia, and Gallanett – and this tabletop was likely crafted by one of these workshops.