Architectural Furnishings:
Art & Decoration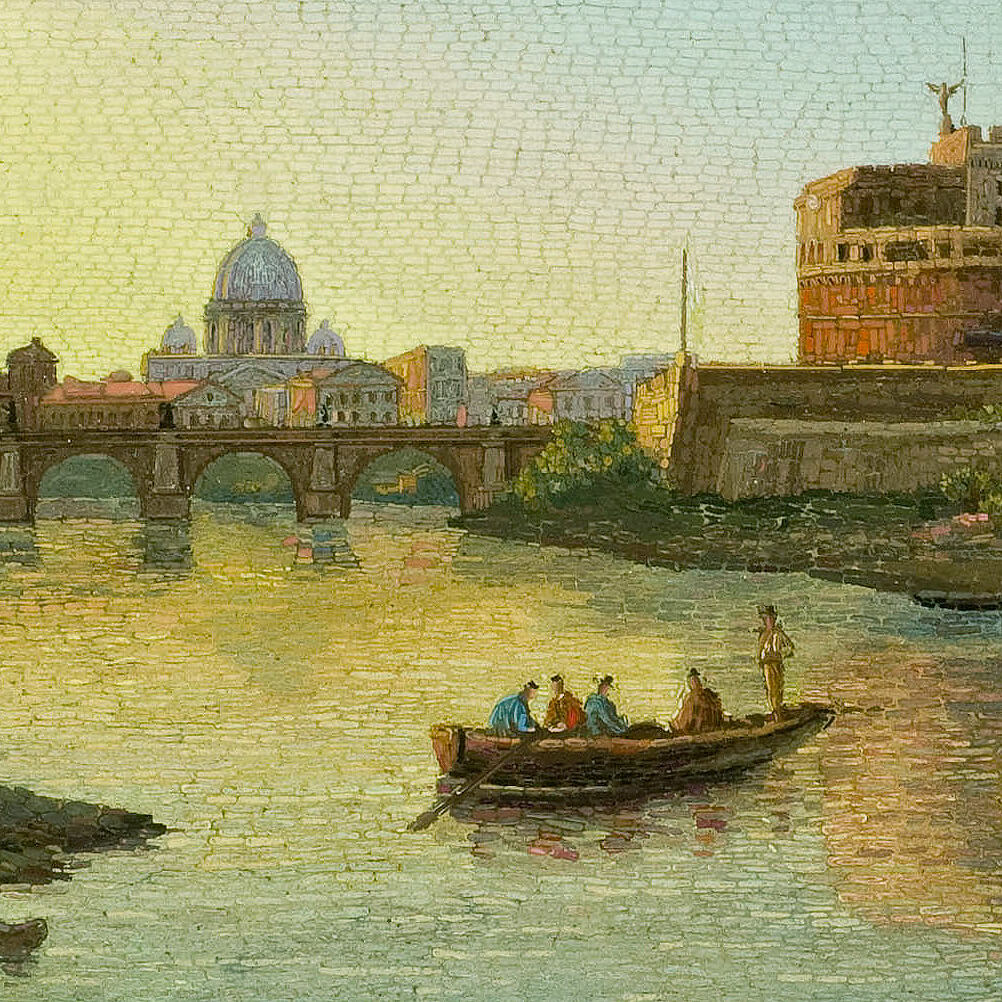 Over the course of centuries, the distinctions between fine and decorative arts have proved shifting and evanescent. An object beginning life as one, with time, often becomes the other, before, with more time still, being re-thought, and again re-classified. Several of Piraneseum's architectural pictures example this. Many were initially conceived as decorative appurtenances, handsome enrichments of often stately interiors. (This accounts for the significant number of 17th and 18th century capricci and vedute produced in pairs, or other multiples – the better to complement and accessorize the symmetries characteristic of the Classisizing design of rooms in this period.)
By contract, the production of certain ruins painters – Giovanni Panini, Hubert Robert, and, to an extent Giovanni Ghisolfi and Viviano Codazzi, among others – was, from the outset, thought fine, rather than decorative art.
Modern critical responses continue this pattern. One observer dismissed all capricci and vedute as "little more than oversized picture postcards." Other writers, on the other hand, see in Viviano Codazzi's paintings, for example, pioneering work leading to the achievements of Canaletto. This past year, a really splendid Canaletto view of (what else?) Venice and the Grand Canal, made 20 million dollars at Christie's – a very rich price for a painting associated with a picture postcard, even an oversized one. The greatest Codazzi paintings, signal accomplishments in their own right, make barely one-hundredth of this. We, of course, couldn't be more pleased. The disparity helps insure that the very highest examples of 17th and 18th century Italian ruins paints, this overlooked segment of the market in Old Master pictures, remain within reach.
The decorative arts objects offered here are also of a high order. Too, all are architectural in one way or another. And though decorative, all are objects touched by Art.