Christie's tells the story of "Souvenirs from the Grand Tour"
October 1, 2018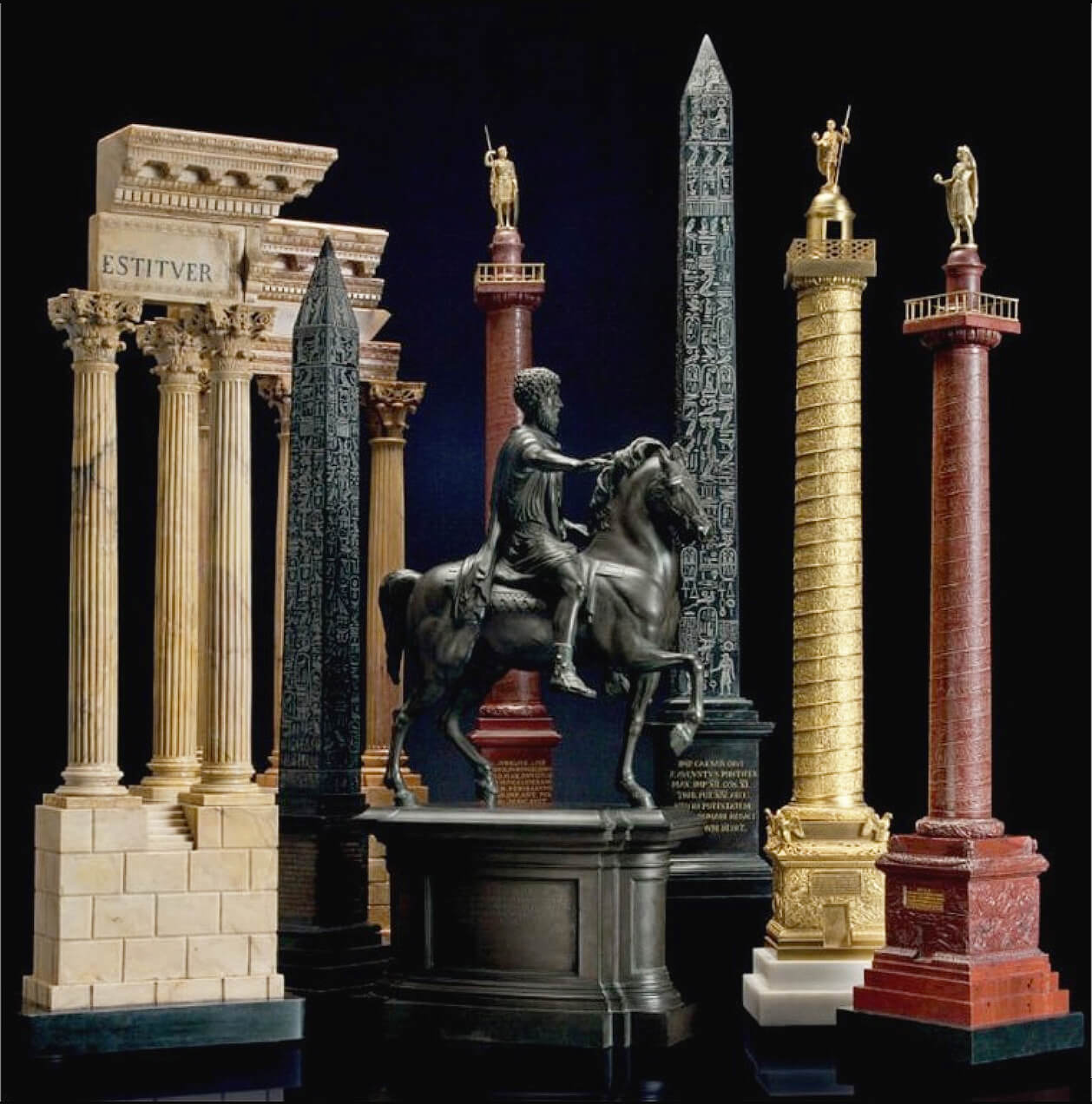 In the 90's and early 00's, Christie's lead the way in making the market in Grand Tour souvenirs. For collectors, their annual sales were much anticipated and closely followed. Thus, it is a particularly resonant satisfaction to offer, with Christie's, a group of especially grand, Grand Tour architectural models.
The Catalog for their October 23 sale in New York includes a richly-illustrated and described section – Lots 325 – 333, given to some of the best of Piraneseum's 19th century models, including highly-realized examples in the range of antique marbles, as well as bronze and ormolu.
The Catalog may be seen here. Our section begins on page 208.
Additionally Christie's provides a feature – Souvenirs from the Grand Tour – in which Specialist William Russell, Jr. "takes a look at the history of these superb souvenirs" by describing "five (Piraneseum provided) examples of important 18th and 19th century architectural models". To see this feature, click here and scroll down to Souvenirs from the Grand Tour, which occurs just before Christie's essay on Monet's Water Lilies!